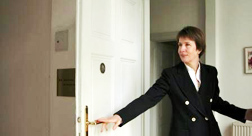 Fees & Terms of Engagement
In principle – if not agreed on otherwise – lawyers`fees are calculated according to the General Criteria of Fees (Allgemeine Honorar-Kriterien/AKH 2005) officially released on the homepage of the Austrian Bar Association (Österreichischer Rechtsanwaltskammertag) www.rechtsanwaelte.at
General legal advice is usually computed per hourly rate, legal representation in court is computed according to the Lawyer`s Tariff Regulation (Rechtsanwaltstarifgesetz/RATG). Where service extent is clearly deducible, for example in case of reality transactions, a gereral lump sum may be agreed on. Additionally charged will be costs resulting from cash expenditure and the respective value-added-tax.
More detailed information on lawyer`s fees is provided by a brochure on the homepage of the Vienna Bar Association under "My right is valuable" "Mein Recht ist kostbar".
The recommended "General Rules of Engagement for Lawyers" issued by the Vienna Bar Association can be found here.
Trusteeship for reality transaction is in general conducted by the regulations laid down in the "electronic trusteeship handbook for lawyers" issued by the Vienna Bar Association. (eATHB). More information is available here.
Further questions are of course welcome. We will be pleased to answer them.